Notte dei Musei 2018. Art remains switched on tonight
Immagine: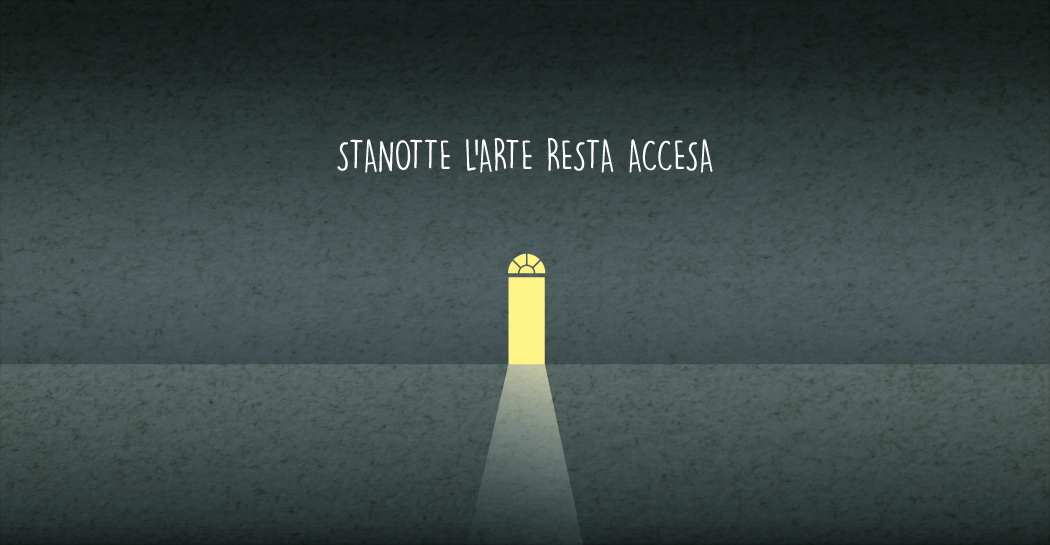 19/05/2018
Musei in Comune
On Saturday, may 19th, the Civic Museums and other cultural spaces and institutions of Rome will be exceptionally open from 8pm to 2am (last admission at 1am) with exhibitions, performances and special events.
La manifestazione, che si svolgerà in contemporanea in 30 paesi europei, coinvolge quest'anno nella Capitale oltre 50 spazi - tra musei civici e statali, università pubbliche e private, istituzioni italiane e straniere, altri siti espositivi e culturali - che apriranno eccezionalmente al pubblico le proprie sedi dalle 20 fino alle 2 di notte (ultimo ingresso ore 01.00) con spettacoli, mostre, eventi e iniziative speciali, offrendo a cittadini e visitatori una festa straordinaria dedicata all'arte e alla cultura, con un biglietto d'ingresso simbolico pari a 1 euro oppure ad ingresso completamente gratuito, dove espressamente previsto.
Tra i principali spazi coinvolti: Musei Capitolini, Centrale Montemartini, Museo dell'Ara Pacis, Museo delle Mura, Museo di Roma Palazzo Braschi, Museo di Roma In Trastevere, Museo di Scultura Antica Giovanni Barracco, Musei di Villa Torlonia, Galleria d'Arte Moderna di Roma, Mercati di Traiano, Museo Carlo Bilotti, Museo Pietro Canonica, Museo Napoleonico, Museo Civico di Zoologia, Museo di Casal De' Pazzi, Protomoteca, Palazzo delle Esposizioni, Museo Archeologico e Museo Aristaios dell'Auditorium Parco della Musica, Polo Museale Atac, Camera dei Deputati, Senato della Repubblica, Museo Storico dell'Arma dei Carabinieri, Chiostro del Bramante, Complesso del Vittoriano, Galleria Nazionale d'Arte Moderna e Contemporanea, Maxxi, Musia Living&Arts, Wegil, Accademia Nazionale di San Luca, Accademia Americana, Accademia di Romania, Reale Accademia di Spagna, Accademia d'Ungheria, Accademia d'Egitto, Ambasciata Greca, Istituto Svizzero, Casa di Goethe, Casa Museo Accademia Musumeci Greco, Istituto Superiore Antincendi, Sapienza Università di Roma, Università degli Studi di Roma Tor Vergata, Università degli Studi Roma Tre, Università degli Studi eCampus, Lumsa.
Anche i musei statali, i complessi monumentali, le aree e i parchi archeologici MiBACT di Roma partecipano all'iniziativa con apertura serale di 3 ore al costo simbolico a 1,00 euro.  Tra gli spazi eccezionalmente aperti, oltre alla Galleria Nazionale d'Arte Moderna e Contemporanea di Roma e il MAXXI, alcuni siti del Parco Archeologico dell'Appia Antica, tra cui: l'Antiquarium di Lucrezia Romana, il sito di Capo di Bove, il Mausoleo di Cecilia Metella e il Castrum Caetani, il Sepolcro Barberini (Parco Tombe Latine). Per info sui luoghi statali che aderiscono e sugli orari vedi www.beniculturali.it/nottedeimusei2018
Molte le mostre visitabili con ingresso al museo pari a 1 euro o completamente gratuito.
Saranno straordinariamente aperte di sera invece con un biglietto ridotto speciale, le mostre Magnum Manifesto. Guardare il mondo e raccontarlo in fotografia al MUSEO DELL'ARA PACIS; Canaletto 1697-1768 al MUSEO DI ROMA - PALAZZO BRASCHI; Monet / Liu Boli. The invisible man / Terry O'Neill. Icon al COMPLESSO DEL VITTORIANO - ALA BRASINI, in collaborazione con Gruppo Arthemisia, e la mostra Turner. Opere della Tate al CHIOSTRO DEL BRAMANTE fino alle 23.00 (la biglietteria chiude un' ora prima).
CONTEST
Durante la Notte dei Musei tutti possono condividere la propria esperienza su Facebook e Twitter e partecipare al contest su Instagram utilizzando l'hashtag #NDMroma18.
I tre autori delle foto più belle, votate dalla nostra community della pagina Facebook della Notte dei Musei, riceveranno tre biglietti per L'Ara Com'era, la visita immersiva e multisensoriale dell'Ara Pacis. Per  partecipare basta condividere, fino alla mezzanotte del 20 maggio, una foto scattata durante la manifestazione con indicazione del luogo dove è stata scattata e del tag del concorso #NDMroma18. Lunedì 21 maggio le foto saranno pubblicate in una gallery sulla pagina Facebook della Notte dei Musei, pronte per essere votate.
SEGUICI SUI SOCIAL
#NDMroma18
Facebook NotteDeiMusei
Twitter Museiincomune
Instagram Museiincomuneroma
Information
Information
Tel. +39 060608 (everyday 9am-7.00pm)
Other information
For the program please visit the website from May 16th
Organization
Roma Capitale, Assessorato alla Crescita culturale - Sovrintendenza Capitolina ai Beni Culturali
Eventi correlati
Currently there are no ongoing activities.
There are no planned activities.
There are no archived activities.